Corporate Governance
Corporate Governance
Basic Approach to Corporate Governance
Yokohama Reito aims to respond to the trust placed in us by a wide range of stakeholders and to realize sustainable growth and raise medium- to long-term corporate value. We also aim to practice transparent and fair management and we are always working to improve corporate governance by making decision making swifter and strengthening oversight functions.
Basic Policy on Corporate Governance
Corporate Governance Structure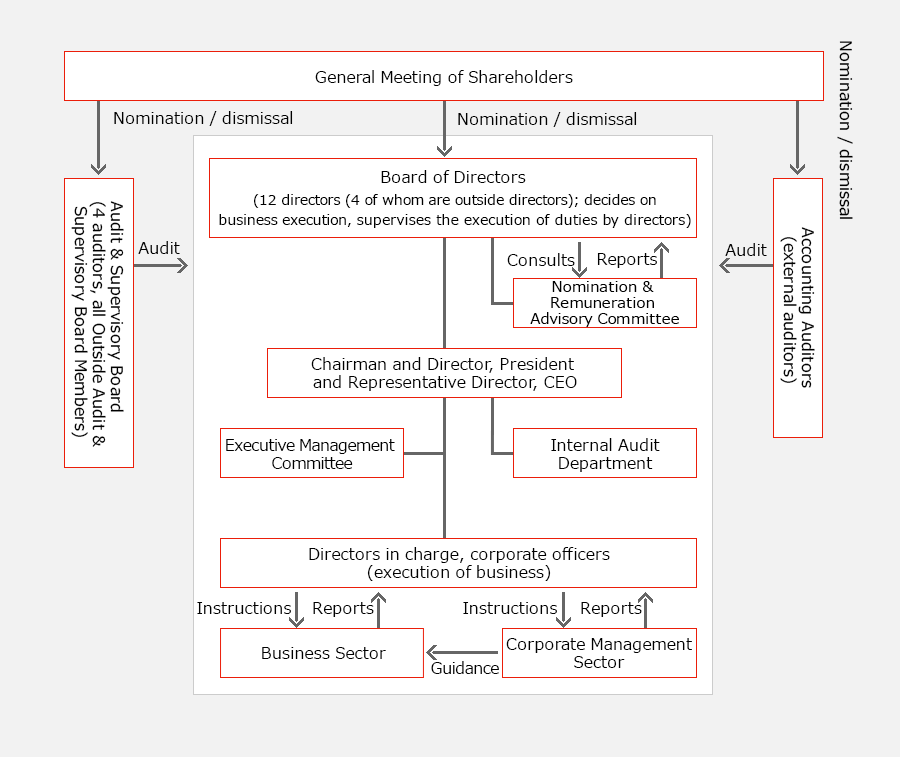 Internal Controls Systems
At a meeting of Yokohama Reito's Board of Directors in August 2015, a resolution was passed to update the company's Basic Policy on the Operation of Internal Controls Systems with the aim of responding to revisions to Japan's Companies Act and further strengthening internal controls, including establishing a system of internal controls governing financial reporting.
Going forward, we will continue to maintain and improve internal controls systems in order to continuously raise corporate value.
Corporate Governance Report